Deputy Pierre Bain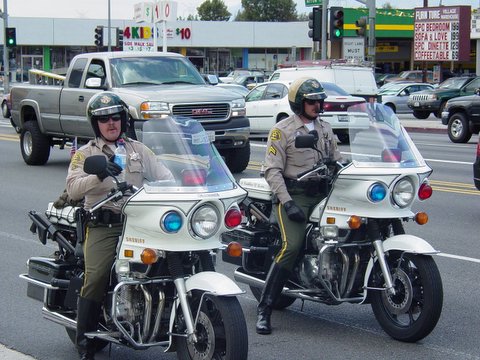 On March 23, 2006, at approx 5:50 PM, (1750 hrs), a friend and coworker, Deputy Pierre Bain was killed in an On Duty Motorcycle Accident in Lancaster, CA.
We worked together at Temple Sheriff's station before I began working Motors. About 2 years later, he got onto motors as well. He worked Traffic Enforcement in Duarte, until he later transferred to Lancaster.
Pierre was a great guy and very funny. He could always lift your sprits.
Please keep Pierre and his family as well as the rest of us, who lost a great Deputy and friend, in your prayers.

Fugitive Arrested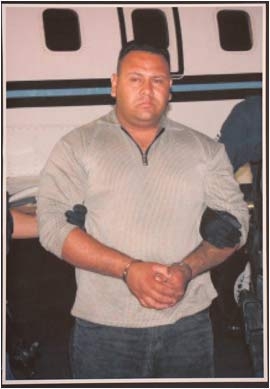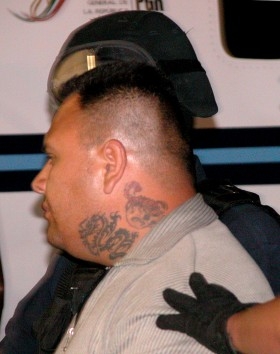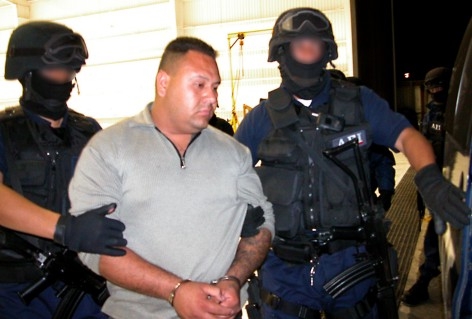 The above picture is of Jorge Arroyo Garcia, 29, known by many aliases including Armando Garcia, was arrested just after noon on 2-23-06 in Tonala, a small town just outside Guadalajara. Officers from Mexico's Agencia Federal de Investigationes arrested Garcia without incident as he left his uncle's home. He was taken to Mexico City, where he was jailed pending court hearings on extradition to Los Angeles (Which will not be soon enough).
He is accused of murdering Sheriff's Deputy David March on April 29, 2002, in the city of Irwindale. March, on routine patrol in a black-and-white Sheriff's cruiser, stopped a car allegedly driven by Garcia. The deputy was shot with a 9 mm semi-automatic handgun and left bleeding in the street. He died later in the day. I was the 3rd deputy on scene and escorted the Ambulance to the Hospital where Dave died.
It is believed that Garcia, a convicted drug dealer, fled to Mexico within hours of the shooting. At the time Deputy March was killed, Garcia was wanted on two unrelated counts of attempted murder.
In late November 2005, the Mexican Supreme Court reversed an earlier ruling that hampered extradition of suspected murderers such as Garcia who faced a possible life prison term in the United States. The Mexican court's November ruling allowed extradition of criminal suspects facing life-in-prison sentences abroad. This was a long time over due, and it is great to see he is no longer living Free, and will now be brought to justice for the EXECUTION of Deputy Dave March.
Deputy Burton Brink, LASD/TEMPLE


View My Stats:: The best hosting value is just a click away! :: ARRL :: QRZ